Cat Play and Enrichment: Navigating Activities for Mental Stimulation
Cat Play and Enrichment: Navigating Activities for Mental Stimulation ===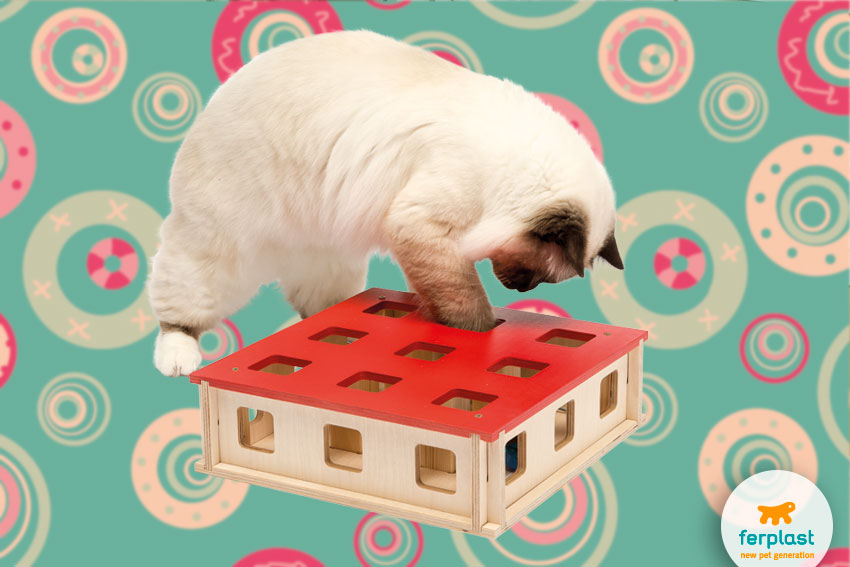 Cats are known for their independent nature, but they also require mental stimulation to lead a happy and healthy life. Just like humans, cats can become bored and restless when their minds are not engaged. Providing them with various play activities and a stimulating environment can greatly contribute to their overall well-being. In this article, we will explore the importance of mental stimulation for cats, different play activities that can enrich their lives, and tips for creating a stimulating environment in your home.
The Importance of Mental Stimulation for Cats
Mental stimulation is crucial for cats as it helps prevent boredom and behavioral issues. Cats are natural hunters, and keeping their minds active allows them to satisfy their innate instincts. When cats are mentally engaged, they tend to exhibit fewer destructive behaviors, such as scratching furniture or excessive meowing. Mental stimulation also helps to alleviate stress and anxiety in cats, promoting their overall mental and emotional health.
Exploring Various Play Activities for Feline Enrichment
There are numerous play activities that can provide mental stimulation for cats. One popular option is interactive toys, such as puzzle feeders or treat-dispensing toys. These toys require the cat to use their problem-solving skills to access the treats or food hidden inside, keeping them mentally engaged and entertained. Another activity is engaging in laser pointer play sessions. Cats love to chase the elusive red dot, providing them with a fun and stimulating exercise for their minds and bodies. Additionally, providing vertical spaces, such as cat trees or shelves, allows cats to climb and explore their surroundings, satisfying their natural instincts.
Another way to provide mental stimulation is through interactive play with your cat. Using wand toys or feathers, mimic the movements of prey to engage their hunting instincts. This type of play not only exercises their body but also keeps their mind sharp. Hide-and-seek games using treats or toys can also be a great way to engage your cat's problem-solving skills and provide mental stimulation.
Tips for Creating a Stimulating Environment for Your Cat
Creating a stimulating environment for your cat involves both physical and mental elements. Make sure your cat has access to different types of toys, such as balls, mice, and feathers, to keep them entertained. Rotate the toys regularly to prevent them from becoming bored with the same ones. Providing scratching posts or boards will also keep their minds engaged as they satisfy their natural urge to scratch and stretch.
Additionally, consider setting up a designated "catio" or an enclosed outdoor space where your cat can safely explore and observe the world. This allows them to experience new sights, sounds, and smells, stimulating their senses. Introducing vertical spaces, such as shelves or cat trees, not only adds to their territory but also provides opportunities for climbing and jumping, keeping their bodies and minds active.
Lastly, dedicating time each day for interactive play with your cat is essential for their mental well-being. Engage in activities that mimic their natural hunting behaviors, allowing them to exercise their minds and bodies simultaneously. Regular play sessions will strengthen the bond between you and your cat while keeping them mentally stimulated and happy.
Interactive toys Interactive toys help strengthen the bond between you and your cat by letting you share fun and positive experiences providing exercise for your cat and allowing your cat to feel like the predator she was born to beFeline DIY Enrichment Enrichment is essential for cats and kittens of all ages and keeping your cats environment as exciting and stimulating as possible will promote a happy and healthy life The following are great DIY projects that will keep you and your cat entertained and busy during prolonged time at home during the COVID19 pandemicEnrichment improves an animals wellbeing by tapping into instinctive behaviors like hunting and foraging while at the same time encouraging play and creativity The mental Stimulation from cat enrichment activities can help improve
your cats behavior while strengthening your relationship with herVisual A few examples of visual enrichment include interactive cat toys birdfeeders cat videos on YouTube blowing bubbles and pinwheels Remember when playing these videos or letting your kitty watch birds only do so for short periods of time to avoid your cat from becoming frustrated7 Use a Puzzle Feeder Puzzle feeders are a great way to provide mental Stimulation for your cat and help them stay active Puzzle feeders challenge your cat to figure out how to get the food out of the toy This is a great way to keep their minds sharp and their bodies activeCat pheromone diffuser or spray Spray cat pheromone lightly on your cats bedding and furniture or plug in a pheromone diffuser to fill the room Feliway a commonly used brand is
a synthetic copy of the feline facial pheromone which is used by cats to mark their territory as safe and secureMake a habit of playing with your cat for at least 10 minutes a day Kittens and some rambunctious cats require more than that The best type of play for keeping a cat happy is interactive where you use a toy to mimic the behavior of a cat39s prey animals either birds or rodents Wand toys are exceptionally good for thisThey are designed to mentally stimulate your feline with mazes balls food trees and diggers A perfect companion for cats that tend to be alone during extended periods of time Another Feline Friend One of the best ways to mentally stimulate your cat is to bring in another feline friend
Mental stimulation is vital for the overall well-being of our feline friends. By understanding the importance of mental stimulation, exploring various play activities, and creating a stimulating environment, we can ensure our cats lead fulfilling lives. Remember, a happy and engaged cat is a healthy cat. So, let us make their world exciting and enriching, providing them with the mental stimulation they need to thrive.